Nine tips to find your best account
Nine tips to find your best account
Not every bank account's going to be the right one for you. But with these tips, you can find out how to find and switch to the best account for YOU.
Switching should now be quick & hassle-free
If you haven't switched bank accounts in the last few years, you'll find that the process is now much quicker and easier than it used to be.
This is because 'seven-day switching' was introduced in September 2013, meaning switching accounts is now – for the majority – quick, easy and completely pain-free. All you need to do is open a new account, then use their switching service to close your old account and move everything across.
Under the scheme (provided your existing bank's signed up – most are), a switch takes seven working days, all payments going in, eg, salary, and out, eg, utility bill direct debits, will be moved to your new account, and any wrongly applied charges to your current accounts will be refunded.
If you haven't tried it, and your bank gives you lousy service, read below for full info, then take a look at our top pick accounts.
Quick questions
How long after I switch will payments made to my old account find me?
Does seven-day switching automatically move direct debits and standing orders?
Are recurring payments from my card also moved?
Are all banks and building societies signed up to seven-day switching?
Do I HAVE to close my old account when switching?
What day will my switch happen on?
Can I still switch if I'm overdrawn?
Will my new debit card and PIN arrive within the seven days?
Can I switch a sole account to a joint account and vice versa?
I have other products like an ISA and credit card with my bank – what will happen to them if I switch away?
The best-buy bank accounts with no or low minimum pay-ins
Most hot bank account deals require you to 'pay in' a certain amount each month to get the benefits. And many are worried they'll fall foul of this, making the deal pointless.
In fact, just because a bank has a minimum pay-in, that doesn't mean you must be in credit. It means that you must pay in a set amount – banks' way of ensuring your income/salary goes through the account.
For example, £1,000/mth equals a £12,850/yr pre-tax salary. So the best thing to do is to find all the top accounts that meet your minimum monthly pay-in.
Halifax and M&S Bank both allow you to get their switching bonuses without paying in a specific amount, though you won't get their ongoing rewards unless you pay in £750/mth and £1,000/mth respectively.
Can I jemmy the minimum pay-in amount? Usually, yes. Quite simply, the rules say you need to pay in a set amount from external sources. So let's say you want a £1,000 pay-in but only have £500 coming in. If you get the £500 paid in, withdraw it as cash or to an account with another bank, then pay it back in – BINGO, you've qualified.
Some banks have wised up to this, though – we've had reports that HSBC in particular may not accept you if your income's not high enough to meet the pay-in.
See a full list of accounts ranked by minimum pay-in
What counts as a month to meet the minimum pay-in amounts?
Which pays more? Free intro cash, or savings interest?
The majority of accounts in this guide fall into two categories. The first lot pay you a one-off bonus of up to £100 to switch to them. The second pay interest on varying balances within your current account. But which type's better for you?
Well, a few months ago, we would have said that if you have savings, an interest-paying account would be the most rewarding. But, with several banks including Santander, Lloyds and TSB, cutting their high interest rates, the market's been shaken up.
Our message now is one of chasing short-term cash gains. As the interest-paying providers have shown, loyalty doesn't pay. Now the bonus-paying accounts will have their time, as they pay up to £100 when you switch to them. And some even give ongoing rewards on top. This is important, as the switch bonuses themselves are a one-off payment, so if you won't switch again you can still get rewarded for staying.
But, if you want somewhere guaranteed for your savings, Nationwide FlexDirectpays 5% AER fixed for a year on £2,500, which'd give you a maximum £122.25 interest, or Tesco Bank pays at least 3% AER on £3,000 guaranteed until April 2019, netting £88.80 per year.
Beyond this, it's tricky to say which account is best for you. Here are a few things you need to consider when making the choice between interest or bonuses…
Quick questions
Where could I save otherwise?
Do you pay tax on savings interest?
If you're often overdrawn, focus on the account with the cheapest overdraft, not other benefits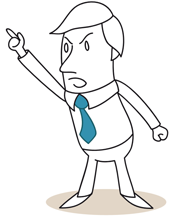 If you're often or always overdrawn, then pick a bank account that charges you as little as possible for using your overdraft.
There are huge differences in the amounts different banks charge for going overdrawn; we've identified the cheapest ones in our top accounts if you're overdrawn section.
If you are in the red, it's worth trying to get out of the mire by seeing if you can cut outgoings by doing a money makeover and then making (and sticking to) a budget. But, that's not the only way. See if any of the methods in our quick questions below could help you.
Quick questions
Can you shift the debt to a 0% credit card?
Can you SPEND on a credit card instead of from your current account?
Can you change the dates your bills go out?
Does your account give you a 0% overdraft buffer?
What could I be charged for using my overdraft?
Have you registered for free 'close-to-overdraft-limit' text alerts?
All the top bank accounts require you to pass a credit check
Most of these accounts offer overdraft facilities, which means that the bank will credit-check you when you apply for the account to see if you're someone it'd lend to, and if you did go into your overdraft, that you've a track history of repaying what you owe.
Banks will use this credit check, plus data on your application form, to decide whether to accept or reject you for the account you applied for. If you don't want that, check out the bullet point below…
Quick question
Could you be rejected when applying for a bank account?
Can't get a bank account? There is a way…
Sadly, over a million people in the UK are rejected from mainstream bank accounts like the ones in this guide. Yet as long as you can prove your identity, you should be able to get a basic bank account – they don't credit-check as strictly, meaning most will be able to get one.
You can do most of the same things with a basic bank account that you can with a normal bank account – set up standing orders and direct debits, pay from the account using a debit card, etc. The main difference is that you won't be able to get an overdraft. Read full help and tips in our Basic Bank Accounts guide.
Quick questions
What does the bank charge if you try to spend more than you've got?
How do you open a basic bank account?
Avoid going into your unauthorised overdraft or banks turn nasty
It's said a bank will lend you an umbrella when the sun shines and ask for it back when it rains. Go beyond your overdraft limit and this feels true. When you're in trouble, charges get hefty, up to £15 a pop.
If you are overdrawn and flirting with your limit, don't just tackle the symptoms. Try using the free Budget Planner, give yourself a Money Makeover to cut bills, and take a look at our Cut Overdraft Costs guide. It's also worth seeing if your bank will temporarily give you a larger overdraft limit.
If you have got into trouble and see charge upon charge rack up so that it's put you in financial hardship, it can be possible to reclaim bank charges.
Quick question
How do unauthorised overdrafts work?
You could save £100s on travel, mobile & breakdown insurance with a packaged account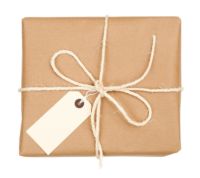 You'll either love 'em or hate 'em. Packaged accounts can be great, saving some £100s a year, as for a monthly fee you get a host of insurances, typically travel, breakdown and mobile phone insurance.
But they can also be absolutely worthless if you don't need the cover or you could have got it cheaper elsewhere, so always check first. See the Best Packaged Accounts guide for more, including a tool which helps you find the right account for you (if there is one).
Quick questions
What's the real annual cost of one of these accounts?
What's the value of the 'benefits' you're getting?
If you're not benefiting, why do you have the account?